Open Lecture 2 – Integrated Sensing and Communication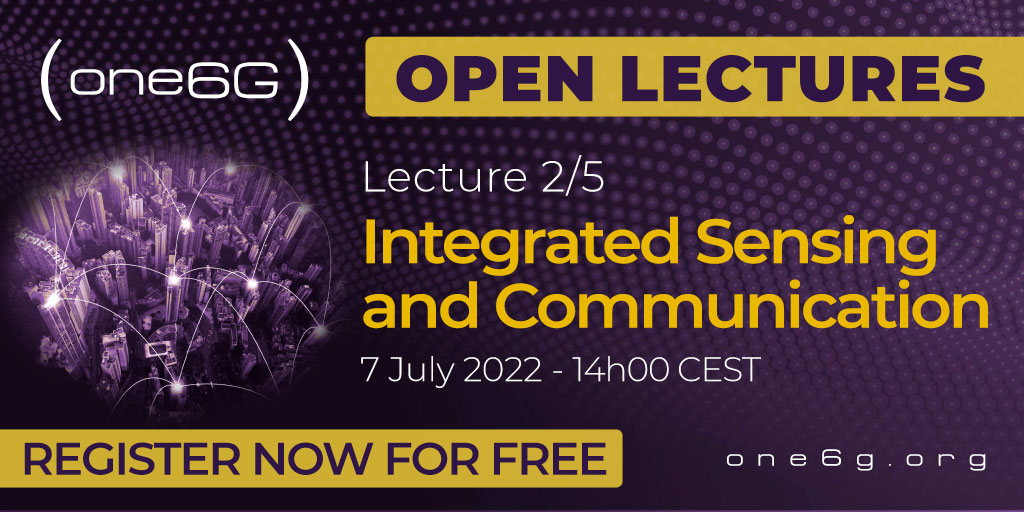 To share the progress and results of the work performed by the one6G Association with the extended one6G community, a series of open lectures has been launched. These interactive 2-hour online events are open to anyone interested in the world's journey toward 6G.
Following the success of the first Open Lecture, the Association is happy to confirm that the second Open Lecture will take place on July 7, 2022, at 14h00 CEST, covering the subject of Integrated Sensing and Communication. The event will feature presentations delivered by four high-level speakers, followed by an interactive Q&A session. The lecture will be moderated by Monique Calisti, the CEO of Martel Innovate.
Attendance is free, but registration is mandatory. Please click the button below to fill in your registration form.
Agenda coming soon, stay tuned!