one6G Summit 2022
Defining a path to intelligent and sustainable global 6G
Building on the success of the first edition, one6G Summit is coming back to define the path to intelligent and sustainable global 6G.
The event will gather over 20 international experts from policy, industry, and academia who will talk about the challenges and opportunities that lay ahead as we embark on the exciting new journey toward a hyper-connected world. The speakers will share their insights, visions, and roadmaps, covering subjects ranging from 6G spectrum and testbeds to enabling technologies, among other related topics.
Last year, the one6G Summit brought together international leaders from policy, industry, and academia to explore critical points in the world's journey towards 6G. We gathered 24 high-level speakers and more than 400 participants from around the world. one6G members presented early 6G prototypes and the first one6G position paper was released. If you missed the first edition, you can review the recordings of all sessions here.
Join us on November 10, 2022, to learn more about global 6G research and related initiatives. Registration is open.
9:45 – 10:00  Welcome & introduction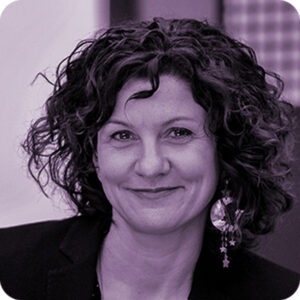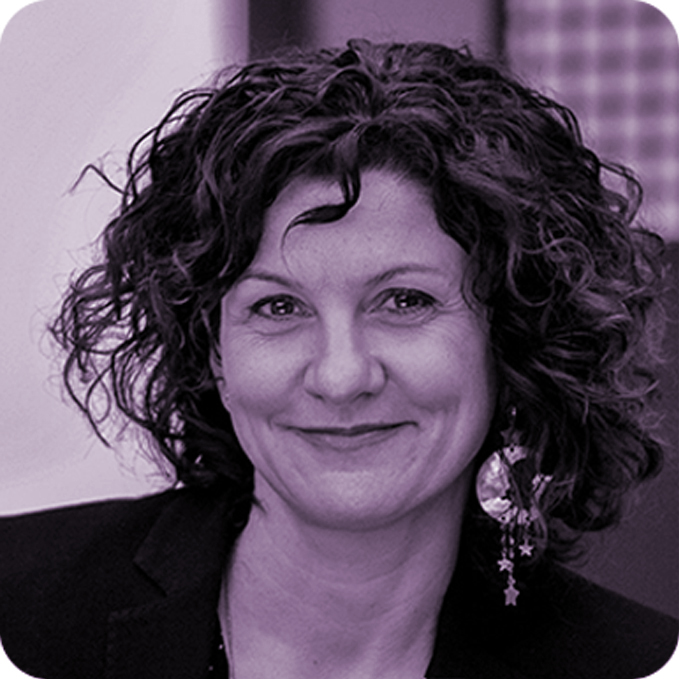 Monique Calisti
Martel Innovate – Moderator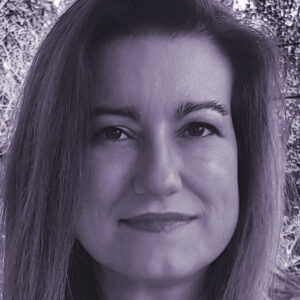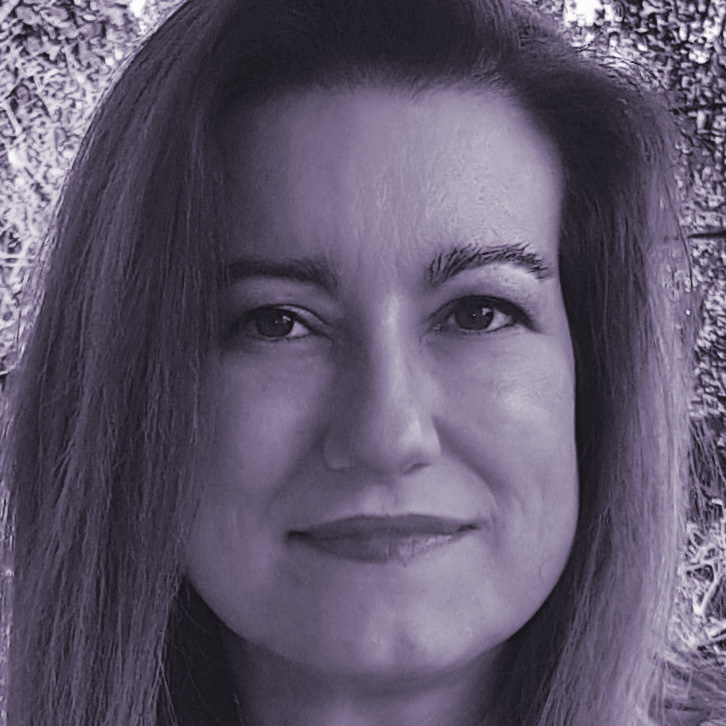 Nancy Alonistioti
one6G & NKUA
10:00 – 12:00 Session 1: Global View's on 6G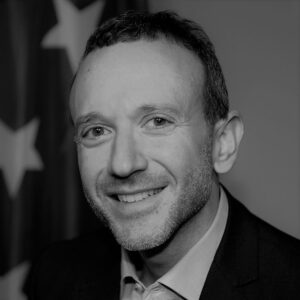 Pavlos Fournogerakis
European Commission

Pavlos Fournogerakis is a Program Officer in Smart Networks and Services Joint Undertaking (SNS JU). His responsibilities include Horizon Europe programme implementation, contribution to research and policy activities in the area of connectivity/6G. From 2012 to 2022 he held various positions in the CONNECT Directorate General of the European Commission and in the Research Executive Agency, where he was involved in the implementation of the 5G Public Private Partnership and cybersecurity programmes, research strategy and policy development in the areas of 5G and future networks, IoT and telecom/network security. Prior to joining the European Commission, he has occupied several telecom engineering and project management positions in the Greek public sector, industry and academia. He holds a degree in Electrical and Computer Engineering and a Master of Business Administration, both from National Technical University of Athens (NTUA).
The German 6G program – structure and focus areas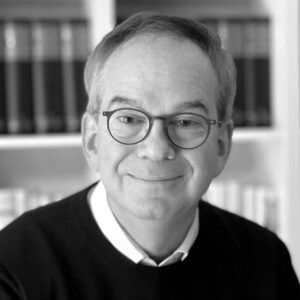 Hans Schotten
German 6G Platform, TU Kaiserslautern
Hans Schotten is full professor and director of the chair for Wireless Communication and Navigation of the University of Kaiserslautern. He is also a scientific director and member of the management board of the German Research Center for Artifical Intelligence (DFKI) where he heads the departement for intelligent networks. Before joining academia, he has held industry positions in Ericsson and Qualcomm. Since 2018, he is the chairman of the German information technology society ITG and member of the supervisory board of the German VDE. His research interest are in mobile and industrial communications, network security, and AI. Hans Schotten received his Diploma and PhD in Electrical Engineering from the RWTH Aachen University in 1990 and 1997, respectively.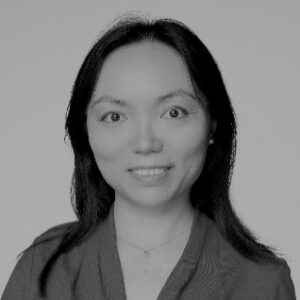 Feifei received a master degree in Mobile Telecommunications from Rice University, US in 2006. Since then she worked for China Mobile Research Institute, Beijing, China in programme management and standardization roles. She supported the NGMN Alliance from the very beginning and was NGMN Alternate Board Member for China Mobile. She joined NGMN in January 2019 and is the executive programme manager for the 6G projects and some 5G projects.
The ETSI Approach to Research, Innovation, and Technology Trends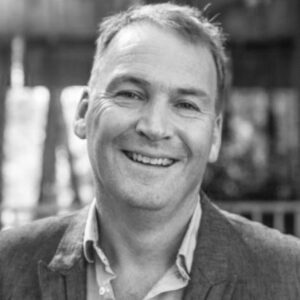 David is currently the ETSI Director of New Technologies (NET), which involves tracking the latest ICT technology and business trends and all relevant research initiatives in order to identify appropriate technology standards needs and future opportunities for ETSI. In addition, he works on outreach initiatives towards the research and academic communities, both in Europe and globally, as well as engaging with key European research programs such as Horizon Europe. David has more than 30 years' experience in the telecommunications sector, which includes over 20 years' working in ICT standardization supporting both 3GPP and ETSI Technical and strategic groups.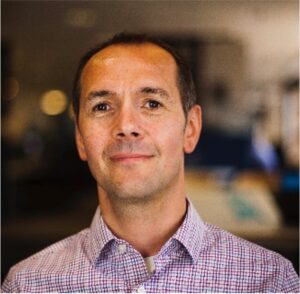 With a career spanning more than 20 years working for telecom infrastructure providers and a mobile operator, Simon's expertise covers the architectural vision, design, and deployment of all leading radio access technologies. He currently leads the Connectivity Programme within Ofcom's Communications & Media Technology team.
WWRF building the vision for the next-generation mobile network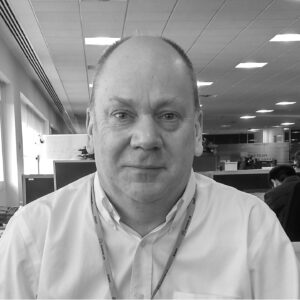 Nigel Jefferies is a senior wireless standards consultant with Huawei Technologies and Chairman of the Wireless World Research Forum, a global partnership between industry and academia to develop a research agenda for mobile communications. Previously he was Head of Academic Relationships within Vodafone Group Research & Development and a Principal Mathematician at Racal Research Ltd. In the past he led the European-funded IST project SHAMAN, which studied the security of future mobile systems, and ran the Secure Applications Steering Group for Mobile VCE. Other collaborative research projects on various aspects of security for mobile communications include 3GS3 in the UK-funded LINK programme, and ASPeCT and USECA in the European ACTS programme. His research interests include cryptography, security of systems and applications of mathematics to telecommunications. He received a PhD in functional analysis from Goldsmith's College, London, and an MA in mathematics from the Queen's College, Oxford. He is a Senior Member of the IEEE, a Fellow of the Institute of Mathematics and its Applications and a Chartered Mathematician.
Non-terrestrial networks. Motivation of BMW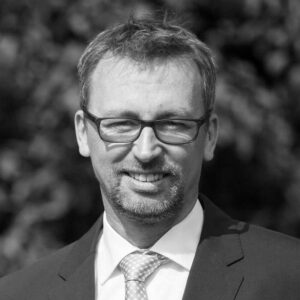 1970 born in Meissen, East-Germany 1991-97 Study of Economics at the Technical University of Dresden Incl. 1993 2 semester at Oregon State University Corvallis, USA) 1995 5 months ASA Carl-Duisburg Exchange program in South Africa) 1998 Start at BMW Transportation Research & Policy 2006 Cooperation Manager Development 1st Hybrid Powertrain together with General Motors and DaimlerChrysler in Detroit, USA 2008 Senior Consultant at BMW internal Process&Organisational Development 2014 Head of Quality Steering Powertrain 2018 Cooperation Manager Development Electric Powertrain in Cooperation with Jaguar Landrover 2021 until today Senior Expert for Cooperation Management
Regulative challenges on the way to 6G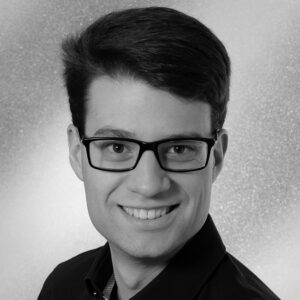 Adrian is Assistant Head of Section in the division of International and National Spectrum Management of the BNetzA, where he is managing – among other topics - the national spectrum ordinance. He is responsible for experimental licensing and innovative use. Additionally, he is co-chair of the civil military frequency coordination.
12:00 – 13:00 Session 2: Panel – Will 6G become the fundamental and sustainable infrastructure for verticals?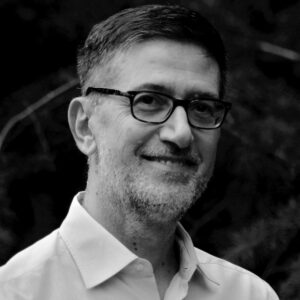 Moderator
Roberto Verdone
University of Bologna
Since 2001 Roberto Verdone is Full Professor in Telecommunications at the University of Bologna. In 2001 he founded a research group (Radio Networks) working on i) Radio Resource Management for mobile systems, ii) MAC, routing and topology of wireless sensor networks, iii) architectures and technologies for the IoT. In particular, he is currently active in the field of the Industrial IoT, 5G and B5G systems using THz communications, and UAV-aided mobile radio networks. Since 2020 he is Director of the CNIT National Laboratory of Wireless Communications, WiLab, participated by about 90 researchers. Since 2021 he is also co-Director of the WiLab-Huawei Joint Innovation Center on "Intelligent IoT for 6G". He published about 200 research papers, on IEEE journals / conferences.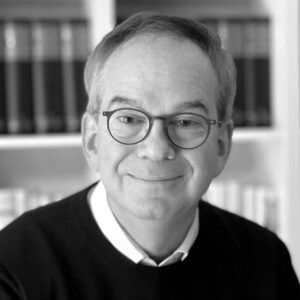 Panelist
Hans Schotten
German 6G Platform, TU Kaiserslautern
Hans Schotten is full professor and director of the chair for Wireless Communication and Navigation of the University of Kaiserslautern. He is also a scientific director and member of the management board of the German Research Center for Artifical Intelligence (DFKI) where he heads the departement for intelligent networks. Before joining academia, he has held industry positions in Ericsson and Qualcomm. Since 2018, he is the chairman of the German information technology society ITG and member of the supervisory board of the German VDE. His research interest are in mobile and industrial communications, network security, and AI. Hans Schotten received his Diploma and PhD in Electrical Engineering from the RWTH Aachen University in 1990 and 1997, respectively.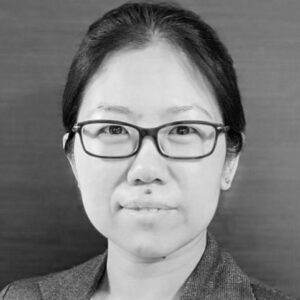 Du Ying serves as deputy director of Mobile Communications Innovation Center, CAICT. She has been engaged in the research of new wireless technologies and mobile communication international standardization for nearly twenty years. She is the vice leader of standards and international cooperation working group of IMT-2030 (6G) promotion group.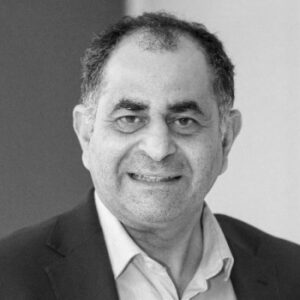 Panelist
Maziar Nekovee
University of Sussex
Prof. Maziar Nekovee is Dean of the AI Institute and Managing Director of 6G Lab (https://6g-lab.org) at University of Sussex UK. He currently co-leads a Network Plus academia-industry consortium with a focus on drastically reducing Co2 emission by creating an interconnected communication, energy and transportation networks, which seamlessly integrates and orchestrates renewables and electric vehicles in smart energy grids. Previous to joining academia in 2017 he was with Samsung, as Head of its European 5G research and collaborations, and prior to that he was with BT Applied Research. Maziar has significantly contributed to a number of industry standards in mobile communications and radio spectrum regulations in 3GPP, ETSI, CEPT, ITU and Ofcom. His current research focus is on energy efficient 6G, 5G and AI with applications in energy, transport and manufacturing/robotic sectors. He is co-chair of NetworldEurope Working Group on Verticals. Maziar has a PhD in Physics and first degree in Electrical and Electronic Engineering from Delft University of Technology, the Netherlands.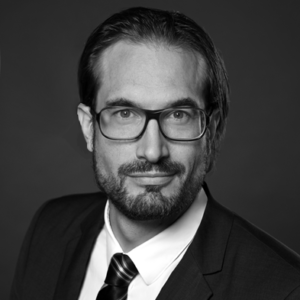 Panelist
Dirk Wilhelm
Technical University of Munich
Prof. Dr. med Dirk Wilhelm is with the Technical University of Munich, Faculty of Medicine, Department of Surgery. His scientific focus is with colorectal surgery, robotic surgery, artificial intelligence, biomedical engineering, workflow. Scientific career: 2022 - Lead of medical robotics of Munich Institute of Robotics and Machine Intelligence of TUM; 2021 - President of CTAC (Section for computer and telematic assisted surgery of DGCH); 2020 - Head of Center for medical robotics and machine intelligence of MRI (rechts der Isar/TUM); 2018 - Recognition as Professor for surgery; 2018 - Head of robotic surgery of the Surgical Department; 2018 - Head of the research group MITI at MRI (Minimally invasive therapeutoic intervention); 2017 - Assistant managing director of the department of surgery; 2017 - Sepcialist for advanced visceral surgery; 2014 - Specialist for visceral surgery; 2013 - Head of IBD and colorectal surgery, Coordinator of the center for colorectal cancer; 2012 - Specialits for surgical intensive care, 2012 - Postgradual lecture graduation: Kombinierte laparoskopisch-endoskopische Interventionen - eine neue Dimension der Traumareduktion in der Viszeralmedizin; 2007 - Specialist for General Surgery; 2006 - Graduation: Kombinierte endoluminale-intracavitäre Eingriffe Scientific achievements and recognition: 2022 - Editorial board member Viceral Medicine; 2021 - President of CARS (Computer Aided Radiology and Surgery); 2021 - Steering committee member CURAC; 2020 - Training authorization for visceral medicine (BLAEK); 2020 - Consultant in the field of Robotics of the Bavarian State Ministry for Economic Affairs, Regional Development and Energy; 2020 - Chair president CARS; 2020 - Consultant of the Committee for Innovation of the Federal Joint Committee; 2019 - Steering committee member DGEBV; 2019 - Innovation Award of Boston Scientific 2019; 2018 - Certified Investigator for AMG/MPG studies; 2015 - Surgical head of interdisciplinary department of endoscopy; 2010 - Innovation Award of Boston Scientific 2010; 2008 Award of Bayerischen Gastroenterologen e.V. 2008; 2008 - Günter-Schaller Award 2008 of DGEBV; 2007 - Karl-Langenbuch Award 2007 of DGAV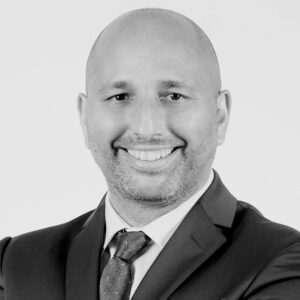 Panelist
Merouane Debbah
CentraleSupélec, Mohamed bin Zayed University of Artificial Intelligence
Mérouane Debbah is a researcher, educator and technology entrepreneur. He is a full professor at CentraleSupélec and Adjunct Professor at Mohamed bin Zayed University of Artificial Intelligence. He has founded several public and industrial research centers, start-ups and is now Chief Researcher at the Technology Innovation Institute in Abu Dhabi. He is a frequent keynote speaker at international events in telecommunication and AI. His research has been lying at the interface of fundamental mathematics, algorithms, statistics, information and communication sciences, with a special focus on the applications of random matrix theory and learning algorithms to communication sciences. In the wireless Communication field, he has been at the heart of the development of small cells (4G), Massive MIMO (5G) and Large Intelligent Surfaces (6G) technologies, for which he received multiple distinctions.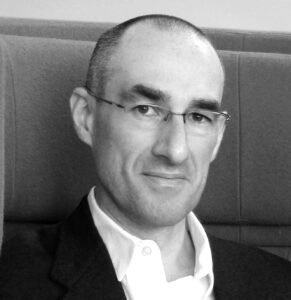 Panelist
Riccardo Guerzoni
DOCOMO Euro-Labs, Munich
Riccardo Guerzoni holds an M.Sc. degree in Telecommunications Engineering from the Università degli Studi di Ferrara, Italy. Currently he is Director of the Core Network Group at DOCOMO Euro-Labs in Munich. Riccardo contributed to the standardization of the 3GPP 5G core network since Release 15, with special focus on Edge Computing and Industrial IoT. Since June 2020, he is board member of the 5G Alliance for Connected Industries and Automation (5G-ACIA). He is currently active in different standardization research initiatives on next generation mobile networks, including one6G.
| 13:00 – 13:45 Lunch break | |
| --- | --- |
13:45 – 15:15 Session 3: 6G Testbed/Demo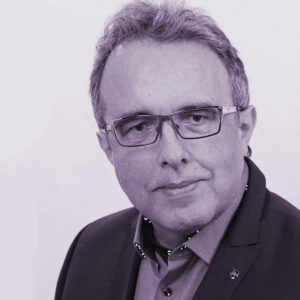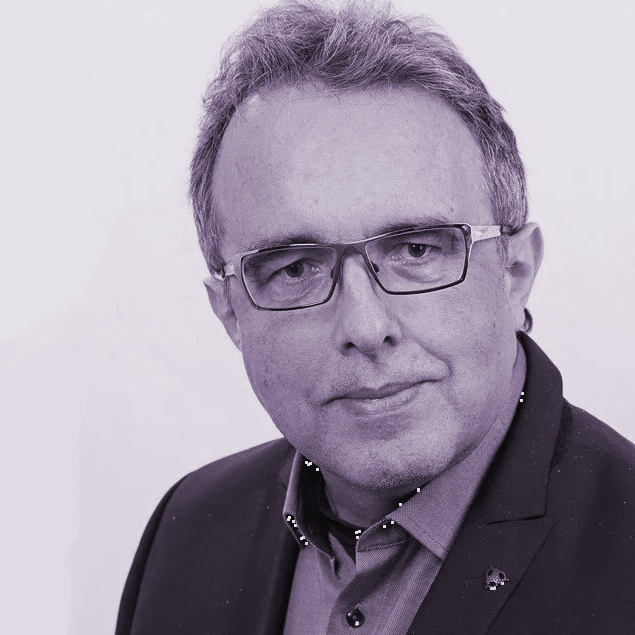 Josef Eichinger
one6G WG4 chair, Huawei Munich Research Center

Josef Eichinger joined Huawei Technologies in 2013 to strengthen the 5G Research team in Munich. He started his professional carrier as technical expert in the field of industry energy and electronic systems. After the study he joined Siemens AG 1994 and was working in development of high frequency radar systems, optical networks and as researcher on radio technologies as HSPA and LTE. He changed to Nokia Siemens Networks 2007 as LTE Product Manager and was head of LTE-Advanced FastTrack Programs until 2012. Currently he is leading research on 5G and 6G enabled industrial communication in Huawei Munich Research Center. The focus are 5G/6G for industry 4.0, vehicle-to-vehicle communication and hospitals. Complementary to the research and standardization he is also responsible for the prove of the new concept by trials and live experiments e.g. Industrial Control in the Cloud, Robot as a Service, Tele-operated Driving, etc. Since April 2018 he is also member of the 5G-ACIA steering board and leading the Huawei delegation. Josef is also founding member of one6g.org and chairing the one6G WG4 Evaluation, Testbeds and Pilots because of his the long expierences with prototypes and test systems.
Demo 1: "Decentralized Infrastructure Monitoring and declarative programming model"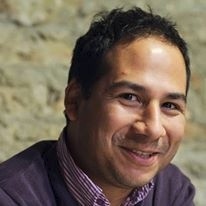 Ivan Paez
ZettaScale Technology
Dr. Ivan PAEZ is a Research Engineer and Project Manager for European collaborative R&D projects at ZettaScale Technology. Working on topics such as Edge Computing and Distributed Systems technologies. He is an active member of the Eclipse Edge Native Working Group. Ivan holds degrees in Computer Science (BSc) and Software Engineering (MSc) from EAFIT University of Medellin, Colombia, and a Ph.D. in Informatics at the University of Rennes 1 (UR1), France.
Demo 2: "5G NR and 6G experimental platform"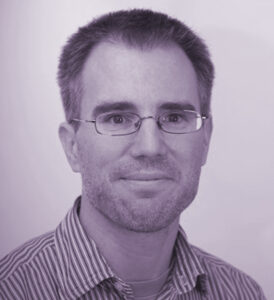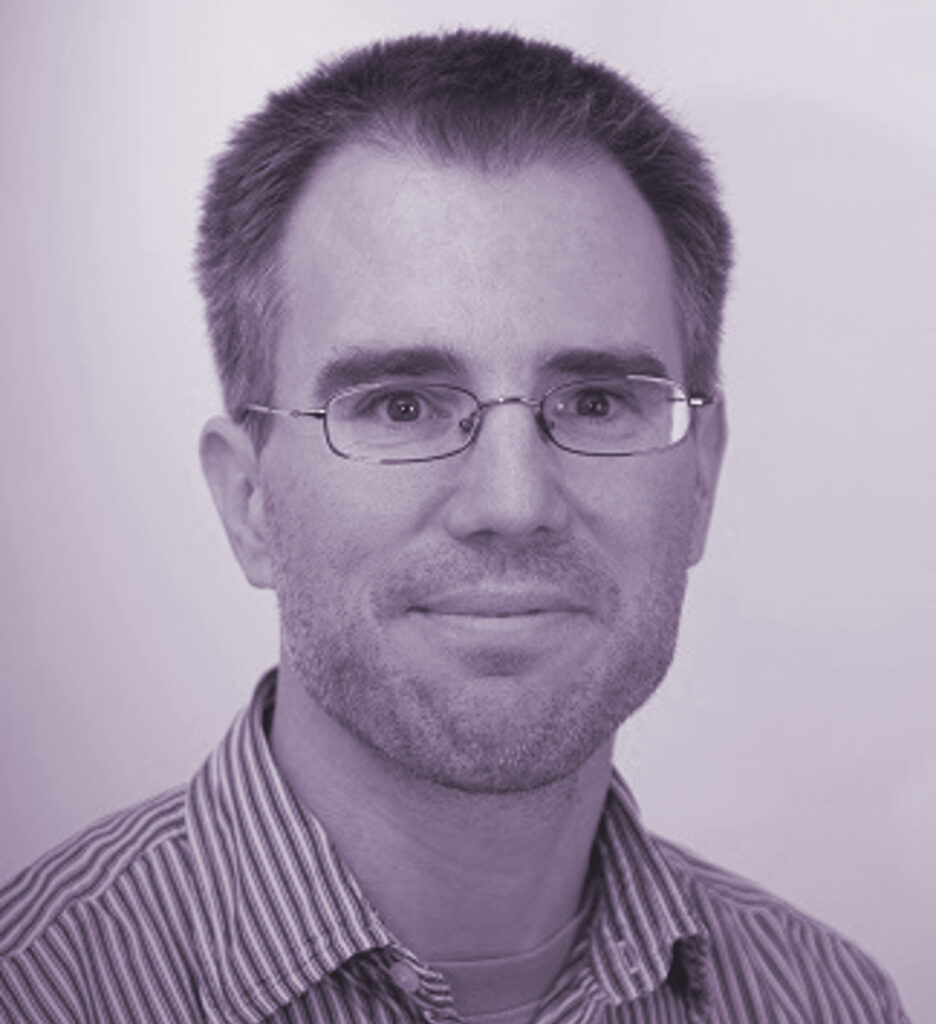 Joerg Widmer
IMDEA Networks
Joerg Widmer is Research Professor and Research Director of IMDEA Networks in Madrid, Spain. Before, he held positions at DOCOMO Euro-Labs in Munich, Germany and EPFL, Switzerland. He was a visiting researcher at the International Computer Science Institute in Berkeley, USA, University College London, UK, and TU Darmstadt, Germany. His research focuses on wireless networks, ranging from extremely high frequency millimeter-wave communication and MAC layer design to mobile network architectures. Joerg Widmer authored more than 200 conference and journal papers and three IETF RFCs, and holds 14 patents. He was awarded an ERC consolidator grant, the Friedrich Wilhelm Bessel Research Award of the Alexander von Humboldt Foundation, a Mercator Fellowship of the German Research Foundation, a Spanish Ramon y Cajal grant, as well as nine best paper awards. He is an IEEE Fellow and Distinguished Member of the ACM.
Demo 3: "Platform for the 6G transceiver"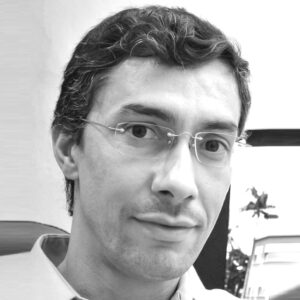 Luciano Leonel Mendes
Inatel
Luciano Leonel Mendes received the B.Sc. and M.Sc. degrees from Inatel, Brazil, in 2001 and 2003, respectively, and the Doctor degree from Unicamp, Brazil, in 2007, all in electrical engineering. Since 2001, he has been a professor with Inatel. He has led several research projects funded by FAPEMIG, FINEP, and BNDES. From 2013 to 2015, he was a Visiting Researcher with the Technical University of Dresden in the Vodafone Chair Mobile Communications Systems, where he has developed his postdoctoral program sponsored by CNPq. Since 2015, he has acted as the Research Coordinator of the Radiocommunication Reference Center with Inatel, which is a research project aiming at addressing the main challenges for the Brazilian society regarding mobile, satellite, and terrestrial communications. His main research interests include solutions for the physical layer of the future fifth generation of mobile communication systems (5G), a research field where he has published several papers in the last years. He has also been a CNPq level 2 Research Fellow since 2016. In 2017, he was elected Research Coordinator of the 5G Brazil Project, an association involving industries, telecom operators, and academia which aims for funding and build an ecosystem toward 5G, improving the discussions about the Brazilian needs for this network and how Brazil can contribute with the international standardization.
Demo 4: "ISAC THz and OW for IIoT"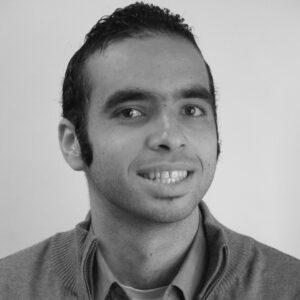 Mohamed Gharba
Huawei Munich Research Center

Mohamed Gharba is currently working as a Principal engineer in 5G/6G area, in HUAWEI Technologies Duesseldorf GmbH, Munich Research Center, Munich, Germany. His current research interests and activity include waveform, radio interference mitigation, 5G radio for verticals (V2X, Industry and eHealth) and 6G (ISAC, OW and THz). Mohamed Gharba received the B.Sc. degree in telecommunications and electronics engineering from the Suez Canal University, Port-Said, Egypt, in 2006, the Master degree (Diplôme d'Ingénieur) in telecommunication and networks engineering from ENSEA, Cergy, France, in 2008, and the Ph.D. degree in radiocommunication with Orange Labs, Cesson-Sévigné, France and the CNAM, Paris, France in 2012.
15:15 – 16:55 Session 4: Enabling technologies
Non-Terrestrial Networks (NTN) standard and next steps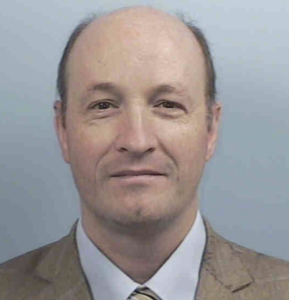 Nicolas CHUBERRE graduated from "Ecole Supérieure d'Ingénieur en Electronique et Electrotechnique" in Paris in 1988. Previously with Nokia & Alcatel Mobile phones to design signal processing algorithms, Medium Access Control protocols and test tools for 2G cellular handsets & systems assembly, he joined Thales Alenia Space to manage the development of satellite payload equipment and the design of advanced Satellite Communication Systems (GEO and Non GEO). He has successfully initiated and led several European collaborative research projects in FP6, FP7, H2020 as well as ESA ARTES context. He has been chairing the SatCom Working Group of Networld2020 technology platforms (https://www.networld2020.eu/) during 9 years and as such was member of the partnership board of the 5G Infrastructure Association (http://5g-ppp.eu/). Nicolas has published several papers on innovative Satellite System concepts. Currently he is defining and developing Satellite Solutions for 5G. In addition, he is the lead representative of Thales in 3GPP TSG RAN where he is the rapporteur of the standardisation on satellite integration in 5G since 2017 (https://www.3gpp.org/news-events/partners-news/2254-ntn_rel17). He also chairs since 2006 the Satellite Communication and Navigation working group at ETSI (www.etsi.org).
From Conventional to Semantic Communications based on Deep Learning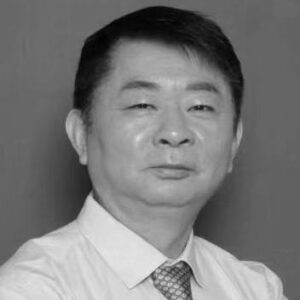 Geoffrey Ye Li
Imperial College London
Geoffrey Ye Li has been a Chair Professor at Imperial College London since 2020. Before moving to Imperial, he was with Georgia Institute of Technology as a Professor for 20 years and with AT&T Labs - Research in New Jersey, USA, as a Principal Technical Staff Member for five years. His general research interests include statistical signal processing and machine learning for wireless communications. In these areas, he has published over 600 referred journal and conference papers in addition to over 40 granted patents. His publications have been cited over 54,000 times with H-index of over 110 and he has been listed as the World's Most Influential Scientific Mind, also known as a Highly-Cited Researcher, by Thomson Reuters almost every year since 2001. He has been an IEEE Fellow since 2006 and an IET Fellow since 2021. He received several prestigious awards from IEEE ComSoc, IEEE VTS, and IEEE SPS, including 2019 IEEE ComSoc Edwin Howard Armstrong Achievement Award.
Digital with purpose – delivering technology for 10 billion people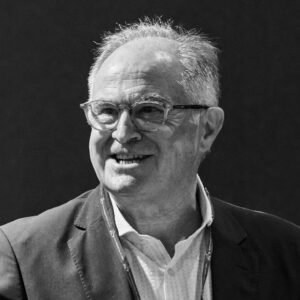 Luis Neves is CEO of the Global Enabling Sustainability Initiative (GeSI) since 2017. Prior to that, from 2008-2017, Luis held the position of GeSI Chairman. Under Luis' leadership, GeSI has become a globally recognized "thought industry leader" organisation in the field of ICT- sustainability with strong focus on the enabling role and positive contribution of digital technologies to climate protection. Before GeSI, Luis worked at Deutsche Telekom for over 15 years holding positions such as Head of Sustainable Development and Environment, VP of Corporate Responsibility and Chief Sustainability and Climate Protection Officer. Luis has also held positions and played relevant roles at European and international levels in organisations, such as the UN Global Compact Lead Group, Econsense -the German Sustainability Association, World Resources Forum Association and UNFCCC Momentum for Change Initiative. Luis was born in Portugal and obtained a degree in History from the University of Lisbon.
Pilot Decontamination and User Scheduling in Cell-Free User-Centric Networks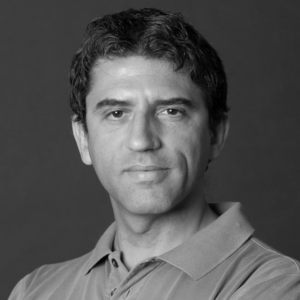 Giuseppe Caire received a B.Sc. in Electrical Engineering from Politecnico di Torino in 1990, a M.Sc. in Electrical Engineering from Princeton University in 1992, and a Ph.D. from Politecnico di Torino in 1994. He is currently an Alexander von Humboldt Professor with the Faculty of Electrical Engineering and Computer Science at the Technical University of Berlin, Germany. He received the Jack Neubauer Best System Paper Award from the IEEE Vehicular Technology Society in 2003, the IEEE Communications Society and Information Theory Society Joint Paper Award in 2004 and in 2011, the Okawa Research Award in 2006, the Alexander von Humboldt Professorship in 2014, the Vodafone Innovation Prize in 2015, an ERC Advanced Grant in 2018, the Leonard G. Abraham Prize for best IEEE JSAC paper in 2019, the IEEE Communications Society Edwin Howard Armstrong Achievement Award in 2020, and he is a recipient of the 2021 Leibniz Prize of the German National Science Foundation (DFG). Giuseppe Caire is a Fellow of IEEE since 2005. He has served in the Board of Governors of the IEEE Information Theory Society from 2004 to 2007, and as officer from 2008 to 2013. He was President of the IEEE Information Theory Society in 2011. His main research interests are in the field of communications theory, information theory, channel and source coding with particular focus on wireless communications.
16:55 – 17:25 Session 5: one6G Activities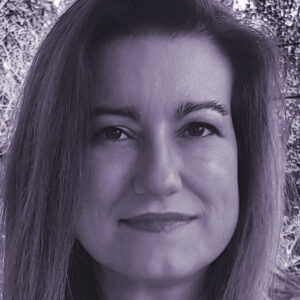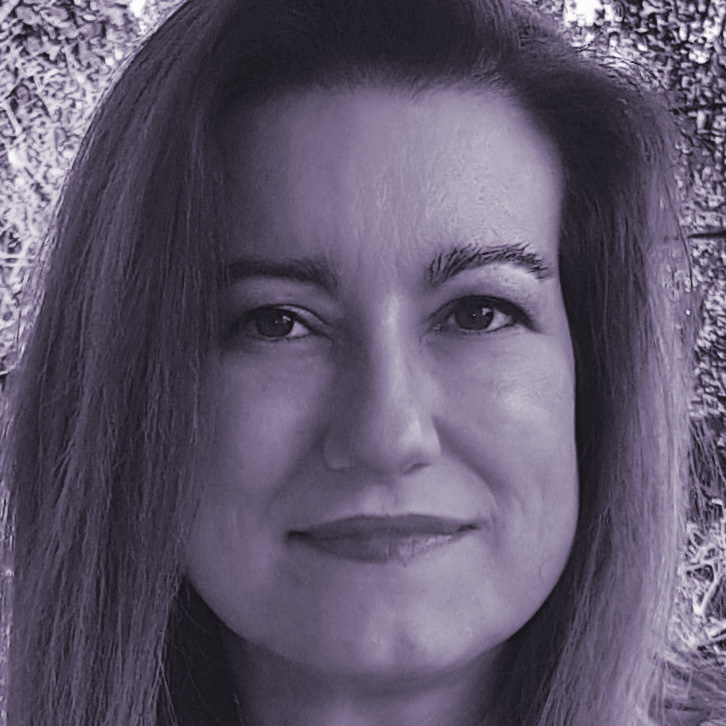 Nancy Alonistioti
one6G & NKUA
17:25 – 17:30 Wrap up and closing remarks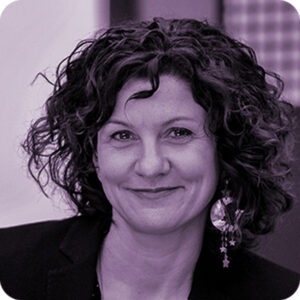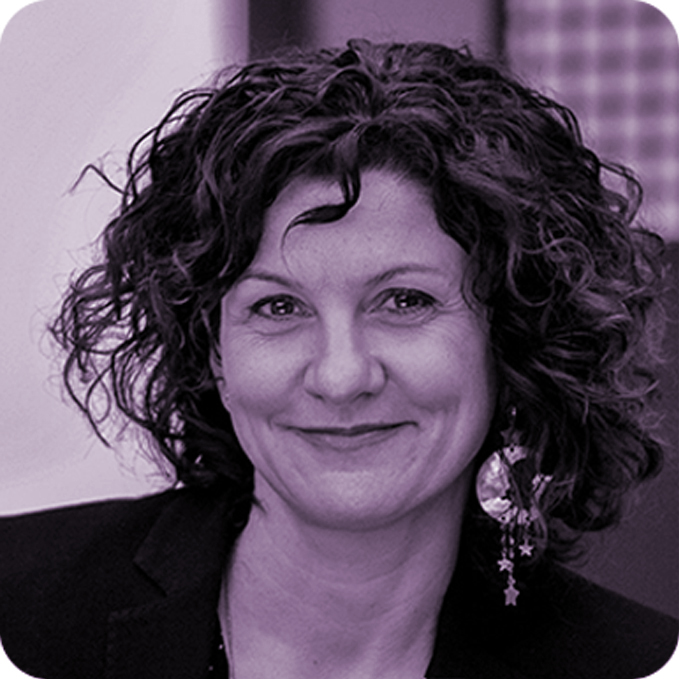 Monique Calisti
Martel Innovate – Moderator
The event will be recorded.