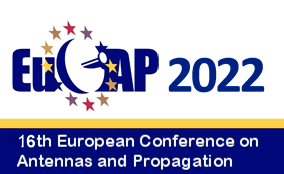 On March 28, one6G organized a session titled "one6G view on propagation models/measurements and antennas for next-generation MIMO systems" gathering over 70 participants. The session was hosted by Rahim Tafazolli (5G/6GIC, UK) as part of EuCAP 2022. Among the panelists were Pekka Kyösti (Keysight, Finland), José F. Monserrat (UP Valencia, Spain), Reiner Thomä (TU Ilmenau, Germany), Thomas Kürner (TU Braunschweig, Germany), and Mate Boban (Huawei Munich Research Center, Germany).
The session was a big success, having gathered 75 attendees (45 physically, 30 online), most of whom visited the EuCAP industrial workshop. It generated a lively discussion with 15 insightful questions from the audience following the panel discussion.
About EuCAP
EuCAP is Europe's flagship conference on antennas and propagation offering a unique venue to strengthen the links between the scientific antennas and propagation communities in areas related to 5G, space applications, or future communication systems. Its 16th edition took place from March 27 to April 1, 2022, in Madrid.
More information about the event here.