one6G releases the 3rd edition of White Paper "6G Technology Overview"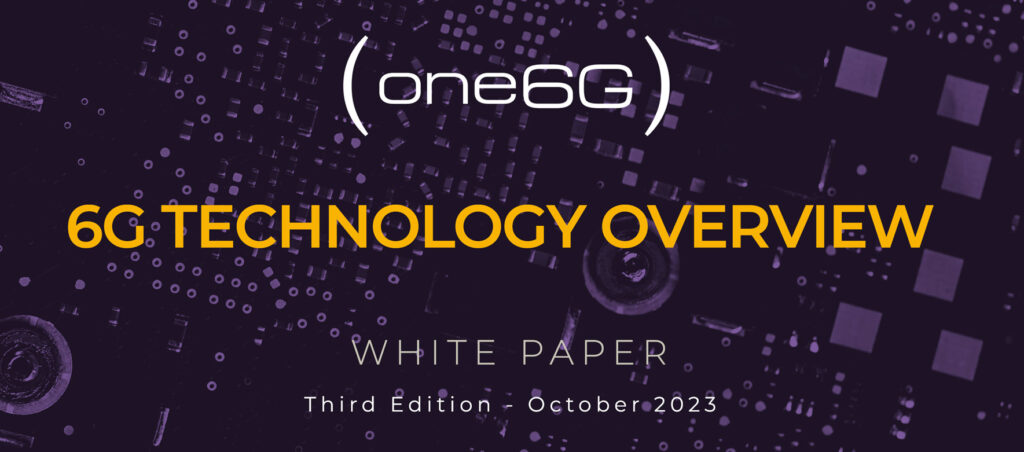 one6G announces the third edition of the White Paper titled "6G Technology Overview". This comprehensive document explores the world of 6G, outlining the advancements designed to address the global networking service requirements of 2030 and beyond.
6G aims to address diverse, often competing needs, such as vastly increased data rates, a massive scale of communicating devices, energy efficiency, and the simultaneous demand for both high data rates and low communication latency. The White Paper covers several groundbreaking technologies pivotal for 6G evolution, such as terahertz frequencies, 6G radio access, integrated sensing and communication, non-terrestrial networks and more.
For each technology, the White Paper offers background information, explains its relevance to 6G, presents key problems, and provides a thorough review of the current state of the art.
The paper emphasises that while the listed technologies form the foundation for 6G, the landscape will continuously evolve. Subsequent versions of the white paper will spotlight new technologies and integrate them into a cohesive system.
The "6G Technology Overview" concludes that 6G, with its vast potential, aims not only to meet the diverse requirements of novel use cases but also to ensure sustainability, user-friendliness, and ease of service deployment.
You can download the White Paper in a PDF format for free here.