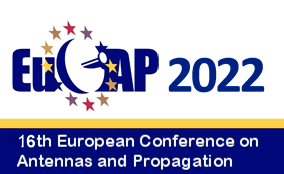 one6G is excited to announce its participation in the 16th European Conference on Antennas and Propagation (EuCAP 2022), Europe's flagship conference on antennas and propagation, taking place in Madrid from March 27th to April 1st. 
one6G will organize a session titled "one6G view on propagation models/measurements and antennas for next generation MIMO systems." The session will be hosted by Prof. Rahim Tafazolli (5G/6GIC, UK) and will feature the following panelists:
Pekka Kyösti, Keysight, Finland
José F. Monserrat, UP Valencia, Spain
Christian Schneider, TU Ilmenau, Germany
Thomas Kuerner, TU Braunschweig, Germany
Mate Boban, Huawei Munich Research Center, Germany
The audience will have the chance to engage with all speakers to discuss future challenges and opportunities associated with MIMO modeling, measurements, and antennas.
About EuCAP
EuCAP is a unique place to strengthen the links between the scientific antennas and propagation communities in areas related to 5G, space applications, or future communication systems. Supported by top-level associations in antennas and propagation, EuCAP provides an ideal place for the exchange of scientific and technical information, both at academic and industrial levels, and fosters collaboration and cooperation in the antenna and propagation domain both at European and global levels. After two virtual editions (2020 and 2021), EuCAP reverts to a physical on-site event. The 2022 edition will take place at the "IFEMA Palacio Municipal de Congresos" Convention Center in Madrid on March 27th – April 1st.